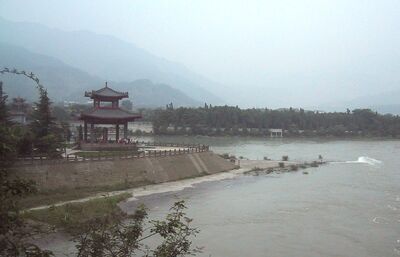 The Dujiangyan Irrigation System (都江堰; pinyin: Dū Jiāng Yàn) is a historical irrigation system constructed around 250 BCE by governor of Shu Li Bing (李冰) and his son, 56 km west of present day Chengdu, which it still supplies with water. This irrigation system diverts part of the Minjiang River into an aqueduct leading to Chengdu. In order to build this irrigation system, it was necessary to cut a path through the mountains on the bank of the Minjiang River. The builders accomplished this before the invention of explosives by repeatedly heating and cooling the rock to crack and weaken it. The system also includes a dike in the middle of the river to help reduce the amount of silt that flows into the aqueduct. A spillway allows excess water to continue down the Minjiang River in order to prevent the flooding of the Chengdu basin.
The Dujiangyan Irrigation System has been designated a World Heritage Sites and is popular tourist attraction.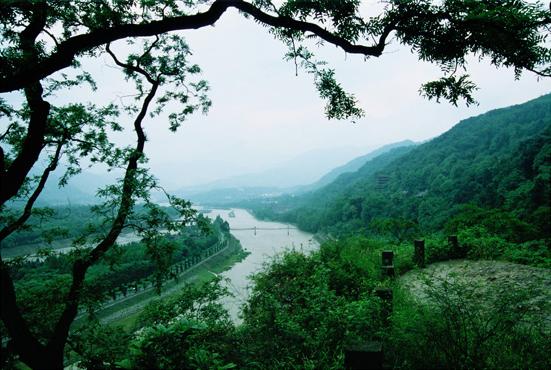 The three big water conservation projects in ancient China are:
Dujiangyan Irrigation System
Moved Permanently
The document has moved here.
---
Apache Server at www.wikia.com Port 80